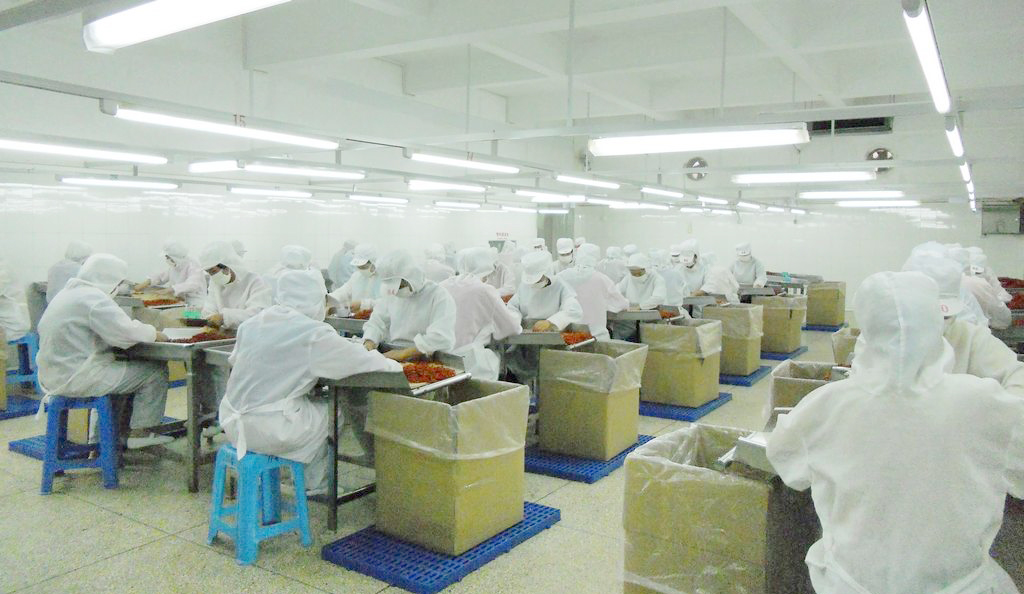 "No compromise on quality is our policy"
raw materials
. We select first grade variety of seeds.
. Our agricultural experts frequently teach farmers how
to follow correct agricultural procedures from planting
to harvest.
. All of our joint venture factories are located nearby the
farms,which enables us to use fresh raw materials for production.
processing
. Choosing the modern & efficient equipment to produce top quality products such as cutting machine,
drying equipment etc.
. All products are manufactured in accordance with HACCP/GMP Guildline and under modern sanitary
conditions.

refining
. Re-drying, sieving, granulating, and powdering to follow customer's specifications.
. De-stoning, color sorter, X-ray detection.
. Air conditional surrounding for hand sorting.
. Flat conveyor belt magnets and metal detectors to remove ferrous & non-ferrous metallic contamination
before packing.

quality management
. Total quality control system from raw materials to the finished products.
. Regular laboratory reports including Micro, Visual, Size, & Bulk index,Pesticide residue.
. Strict approval process before shipment.