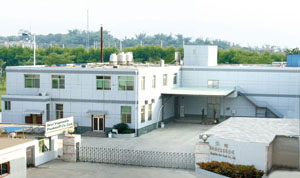 Best Vegetable Foodstuff Co. produces a full range of Dehydrated and Freeze-Dried Fruits & Vegetables. Combined with our U.S. partner Unified Foods, we supply many of the world's leading food companies. Together, Best Vegetable and Unified Foods are one of the foremost suppliers of Dehydrated and Freeze-Dried Fruits and Vegetables in the Americas. We have a recently constructed dehydration factory in Southern China, which includes a high tech cleaning and sorting line for final inspection before packaging.
In addition, we have 5 joint venture factories located in various provinces throughout China. With over 20 years of experience and technical support, we have been very successful in cooperating with our joint venture factories. We have done this by supplying them with modern & efficient production equipment and offering them our know-how to produce top quality products.
Best Vegetable is your best source for high quality of Dehydrated & Freeze-Dried Fruits and Vegetables. In our research & development department, our experienced staff can help customers to develop new products to meet clients' special requirements.
Best Vegetable Foodstuff Co. is dedicated to providing highest quality products, competitive prices, and best service to our clients.